Fresh Coffee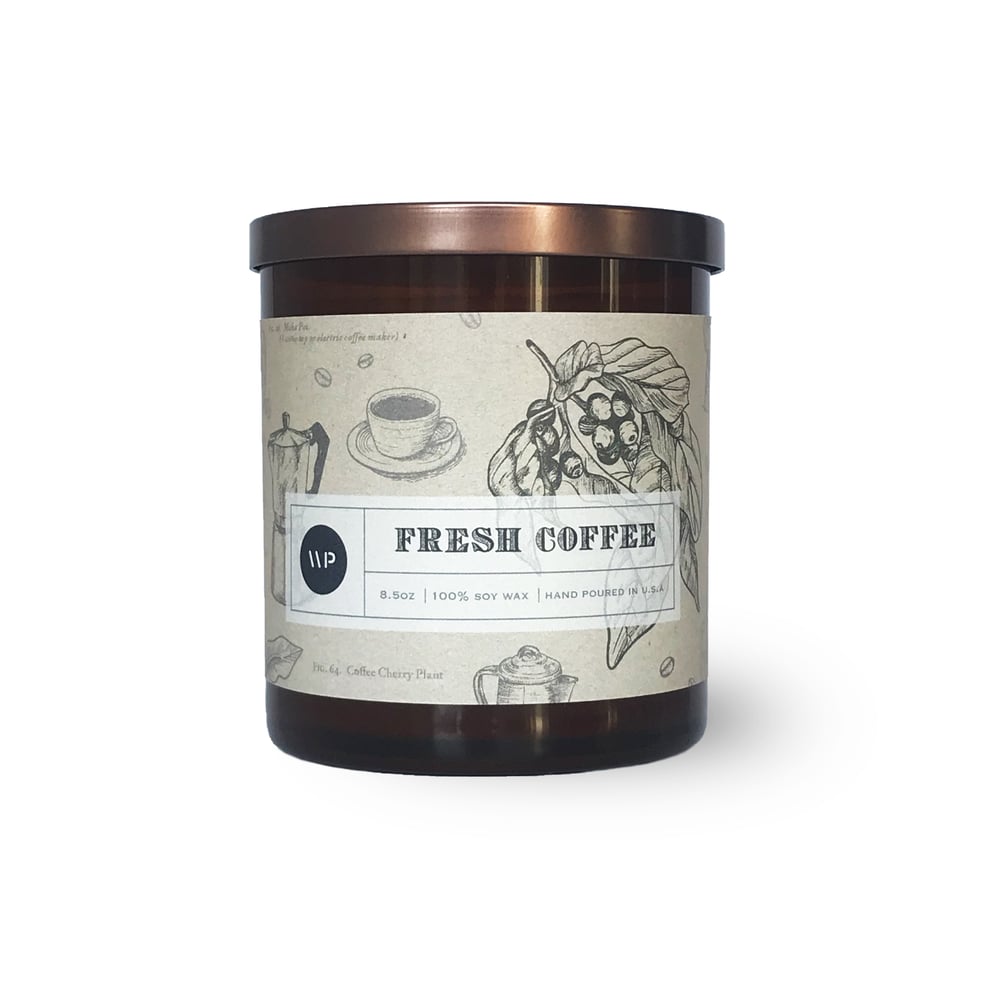 Top notes of just-ground coffee beans start this scent off strong, while a touch of sugar and cream add the perfect amount of sweetness. Fresh Brewed Coffee candles transform any space into your favorite neighborhood cafe. Please note that this candle topped with real coffee beans which it smells great whether you lit or sitting with the lid off.
Top: Coffee
Middle: Sugar
Base: Cream, Coffee
—
All of our candles are carefully hand-poured in small batches in Arlington, VA, USA. We use 100% soy wax with phthalate-free premium fragrance oil.
—
Basic Care: When you first time burn a soy candle, it is important to allow the wax to melt all the way across to the edge of container. Depending on the size of container, it should take around 1-3 hours. Failure to do so often cause tunneling which will limit the life of your new soy candle. Do not burn your candle more than 4 hours at a time to prevent the container from getting too hot. Let the container cool before touching.