Pear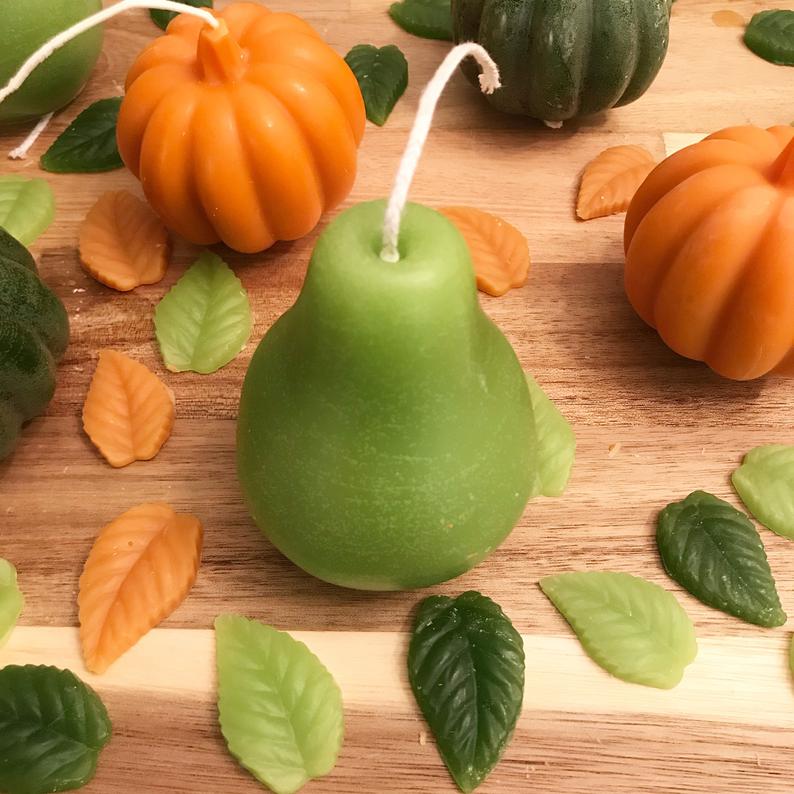 3 pear shaped candles with mixed color leaves for home decor. Please note that they are slightly scented.
Scent:
Pear ( lightly scented)
—
Please note that these candles are meant to be decorative or short-term burns. They will spill over once they start to burn, so be sure to burn them inside of a heat-safe container or bowl. Keep it out of direct sunlight, which may cause the color to shift.
—
Burning Instructions:
You MUST trim wick to 1/8" before lighting. Keep candle free of any foreign materials including matches and wick trimmings. Only burn the candle on a level, fire resistant surface. Do not burn candle for more than 2hours at a time. Stop use when only 1/4" of wax remains.
—
All of our candles are carefully hand-poured in small batches in Arlington, VA, USA. This particular candle, we used 100% paraffin wax with phthalate-free premium fragrance oil.