Pine Cone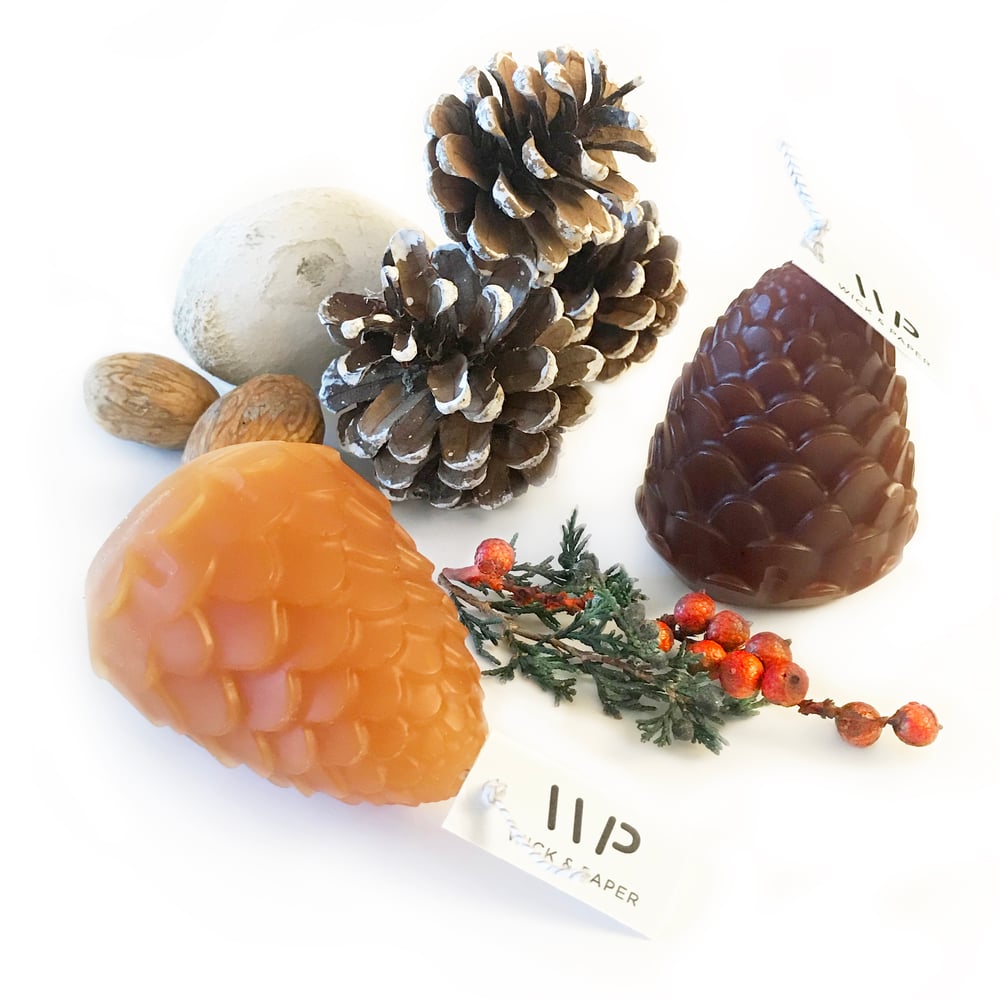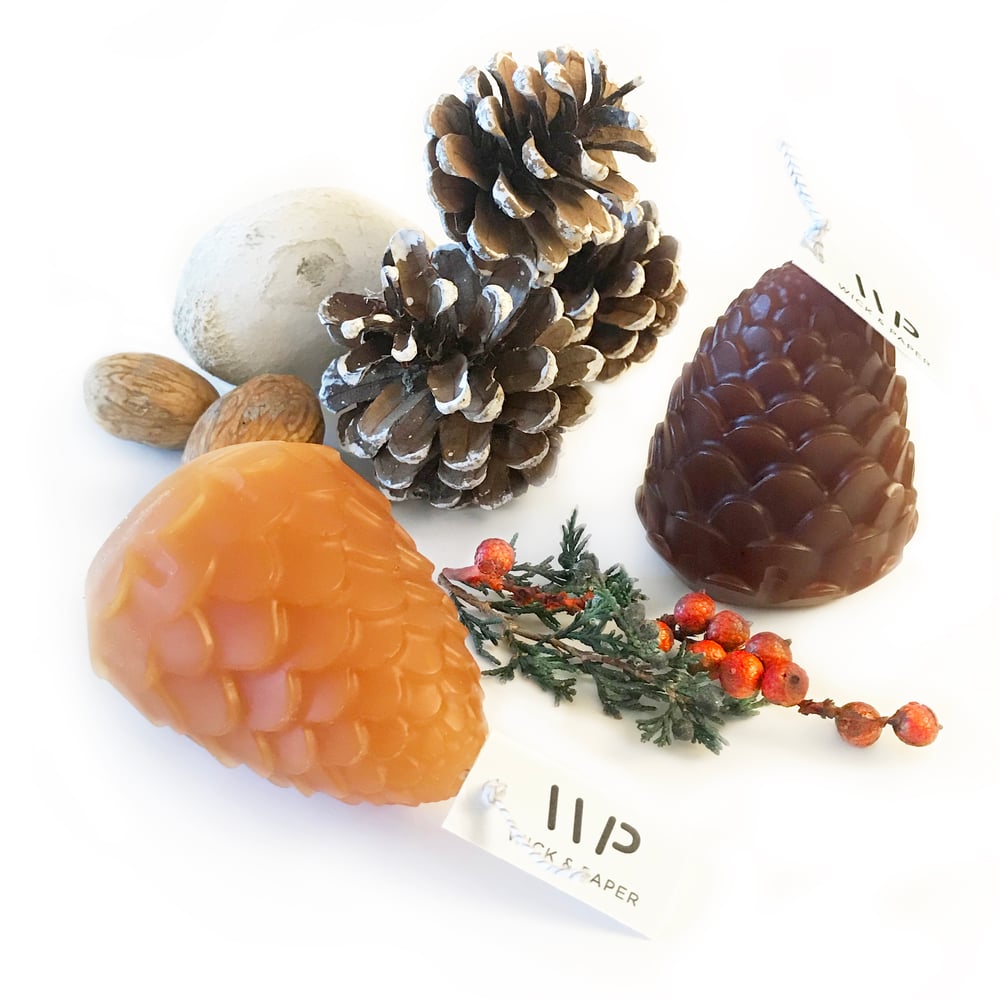 These are made to order due to high demand. If you'd like order large quantity, please contact us to place an order.
—
4 pine cone shaped candles for Thanksgiving / holiday home decor. These are slightly scented as fraser fir.
Size
Approx 2"W x 3"H / each
Weight
Approx 3.25oz / each
Please note that colors may vary by batch.
—
Please note that these candles are meant to be decorative or short-term burns. They will spill over once they start to burn, so be sure to burn them inside of a heat-safe container or bowl. Keep it out of direct sunlight, which may cause the color to shift.
—
All of our candles are carefully hand-poured in small batches in Arlington, VA, USA. This particular candle, we used 100% paraffin wax with phthalate-free premium fragrance oil.