Pumpkin + Lavender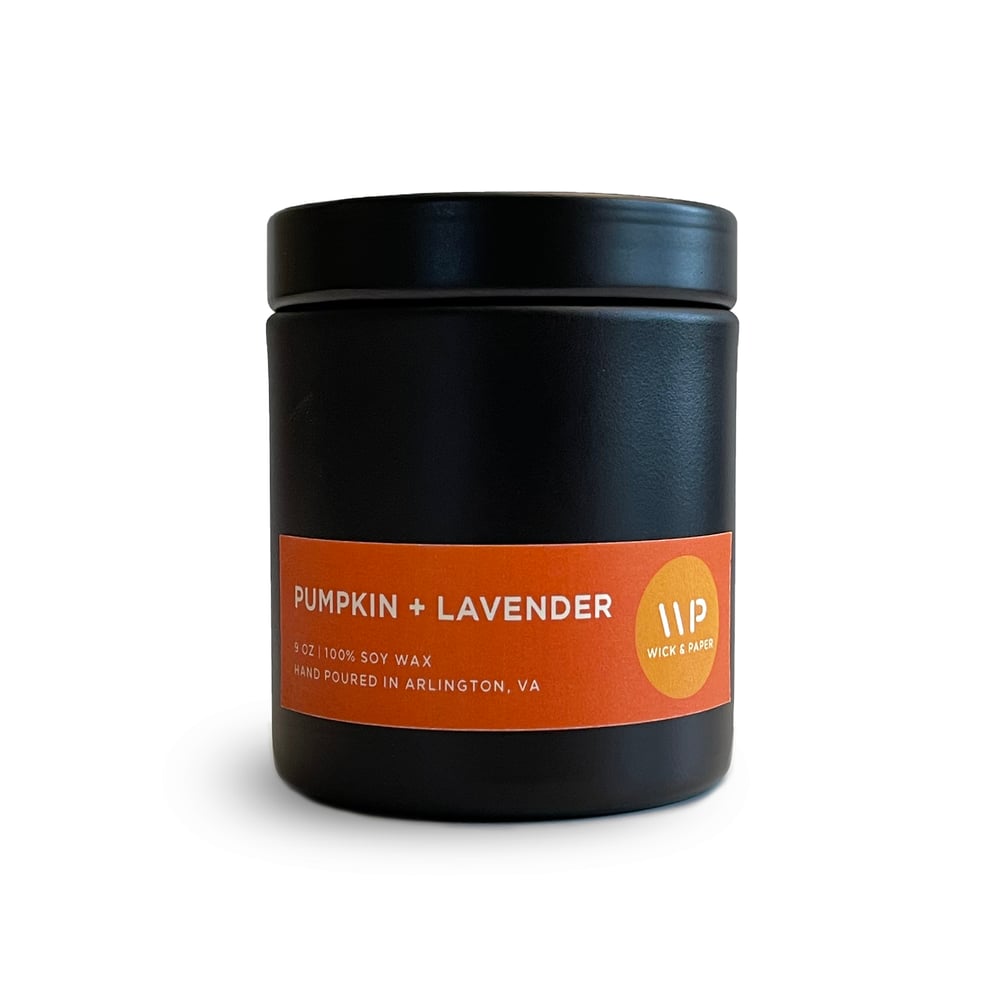 Comforting and sweet with just the right amount of spice, our Pumpkin + Lavender candle will remind you of autumn festivals, pumpkin carving, and bonfires. Toasty top notes of cinnamon, nutmeg, and hint of lavender give way to middle accords of silky buttercream and pumpkin. A base of smoked embers and vanilla gives this scent a warm twist on a classic fall fragrance.
Top: Citrus, Lavender, Cinnamon
Middle: Pumpkin, Buttercream
Base: Smoke, Vanilla
—
All of our candles are carefully hand-poured in small batches in Arlington, VA, USA. We use 100% soy wax with phthalate-free premium fragrance oil.